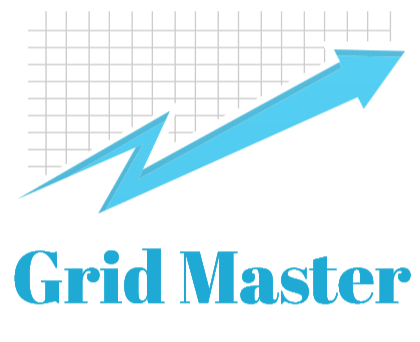 Grid Master is a Market Maker tool designed to help traders optimize their trades and maximize profits. It works by constantly monitoring the market and placing trades based on predefined rules, so you can focus on other important tasks while Grid Master handles your trading. Grid Trading is a very effective method for capturing profits in choppy, sideways markets, and can also be profitable in trending market conditions.
The program is highly customizable, so you can fine-tune your trading to suit your specific needs. It's easy to use and comes with a user-friendly interface, making it perfect for both experienced traders and beginners.
What is Grid Trading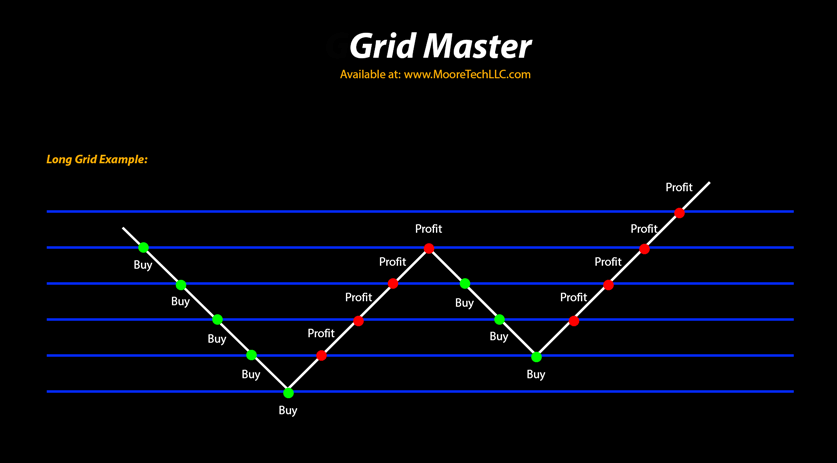 Grid trading is a technique that involves creating a grid of orders at different prices above and below a certain level. For example, you might set up a grid with buy orders every $10 below the current market price, or a grid with sell orders every $10 above the current price. The grid trading bot will then automatically buy when the price falls to one of these predetermined levels, and sell when it rises above that level. This strategy is often used in forex and crypto trading, especially in sideways markets where prices fluctuate within a narrow range. However, it's important to note that the more orders a grid trading system has, the more frequently it will trade and the lower the profit per order will be.
Advantages of Grid Trading